"Your hosts" in a romantic moment on the dock-please note sheepdog
keeping an eye on things!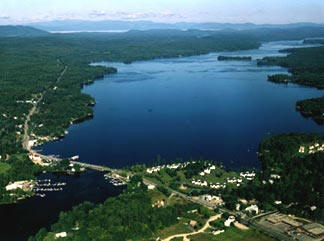 View of Naples Causeway from the Seaplane;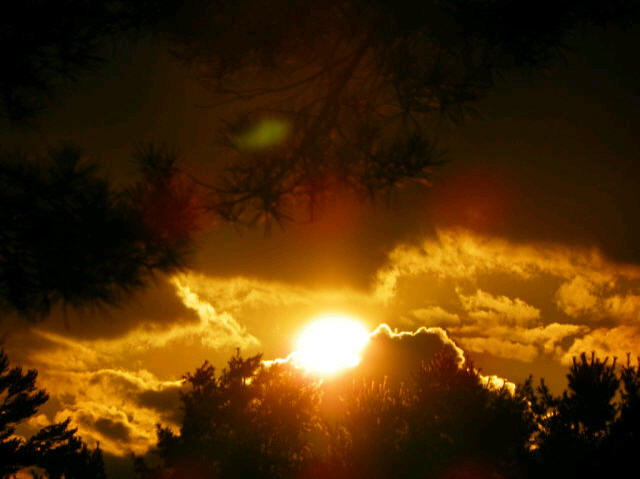 Sunset from the dock photographed by Dr.P. from New Jersey!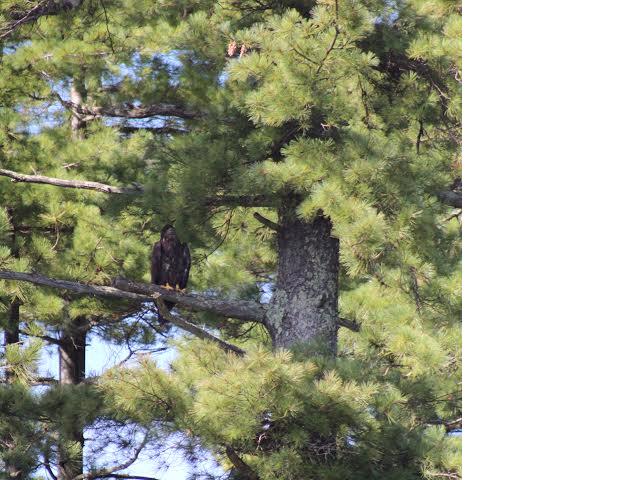 Eagle in a tree on the property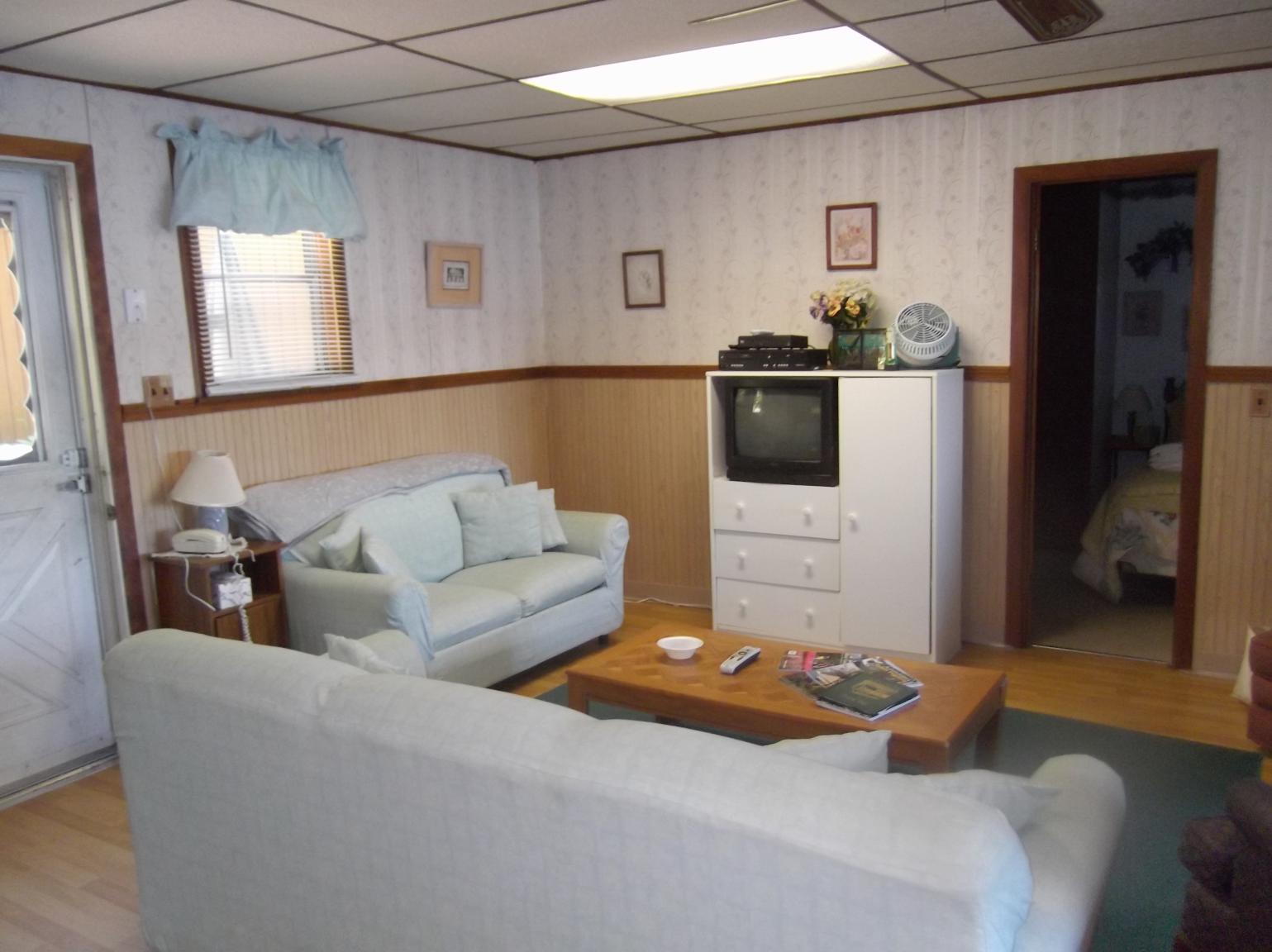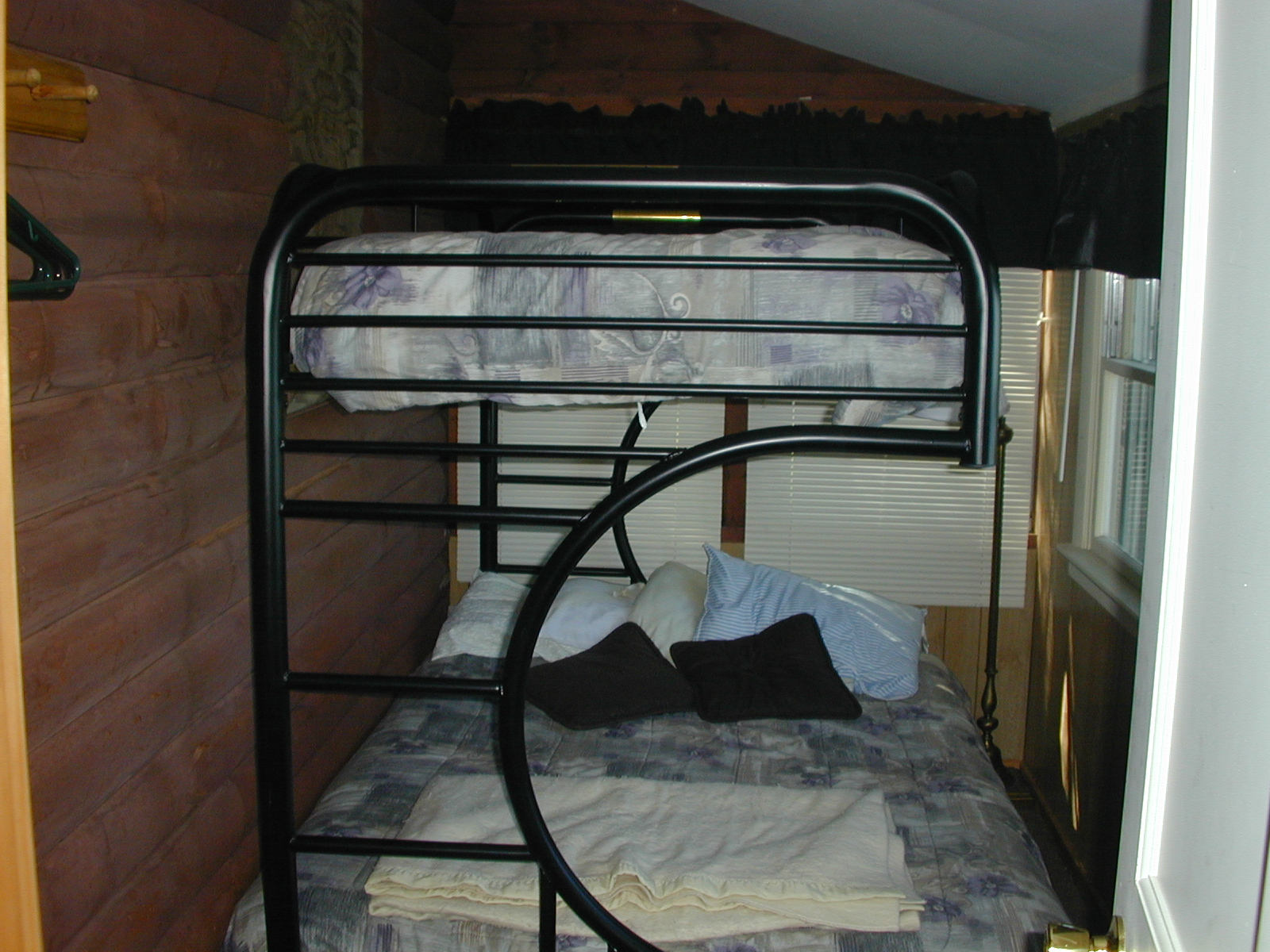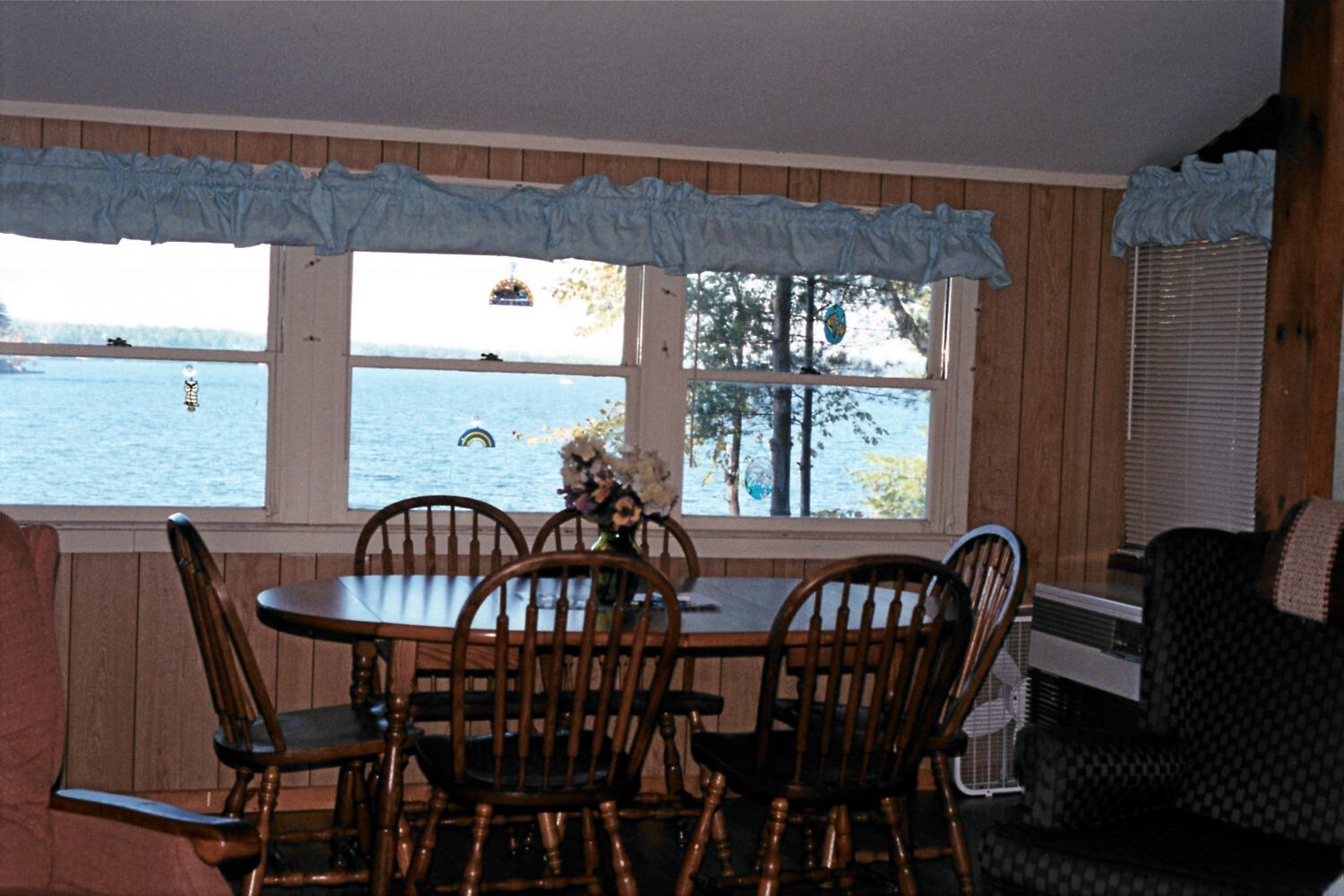 Dining area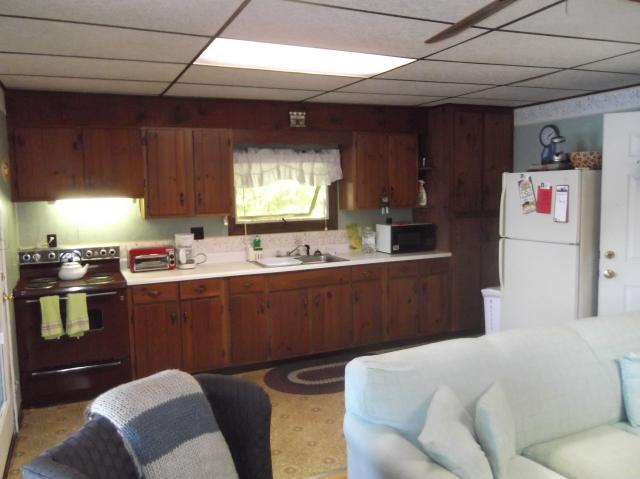 Inventory List for the Cottage

Bedroom #2 Full size bed (Single also included)


Master Bedroom with Cable TV

Paddle boats

Relaxing on the dock!


Screen-house






Landscaped Private Yard Yard with plenty of parking


Convention of old Johnson 5 HP motor owners



La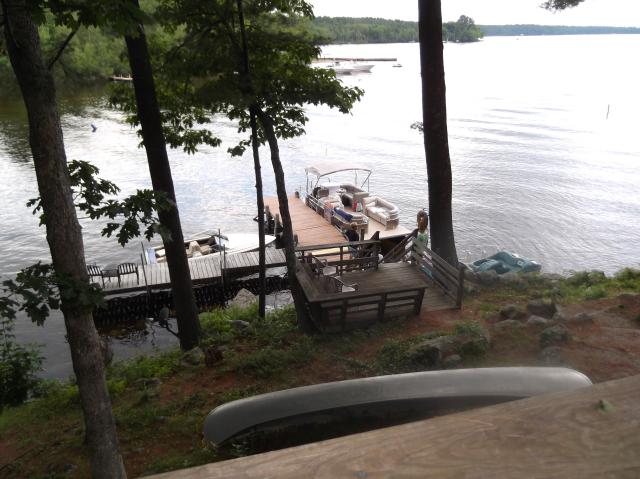 DDock setupk setup



Park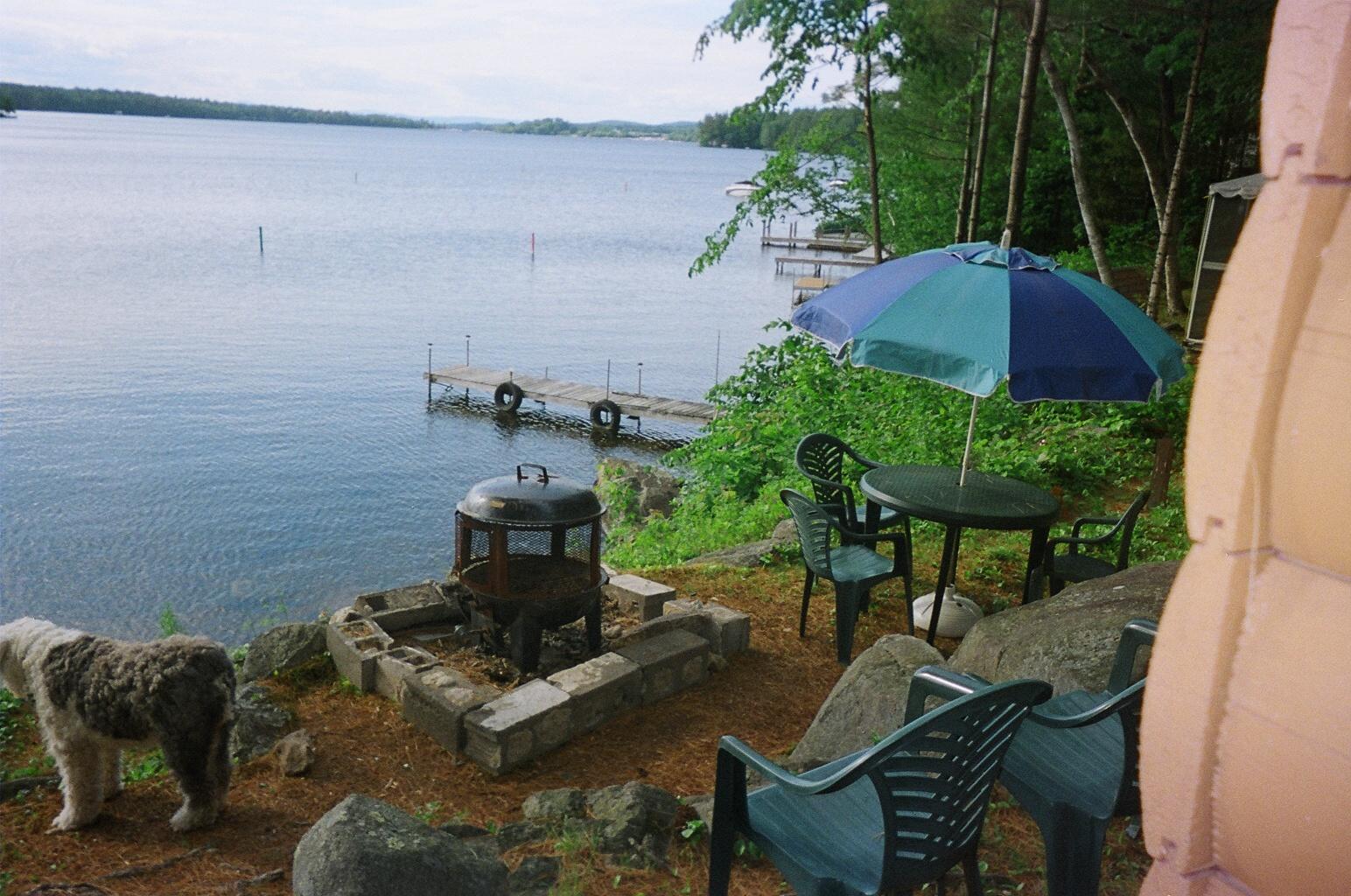 Fire pit

ea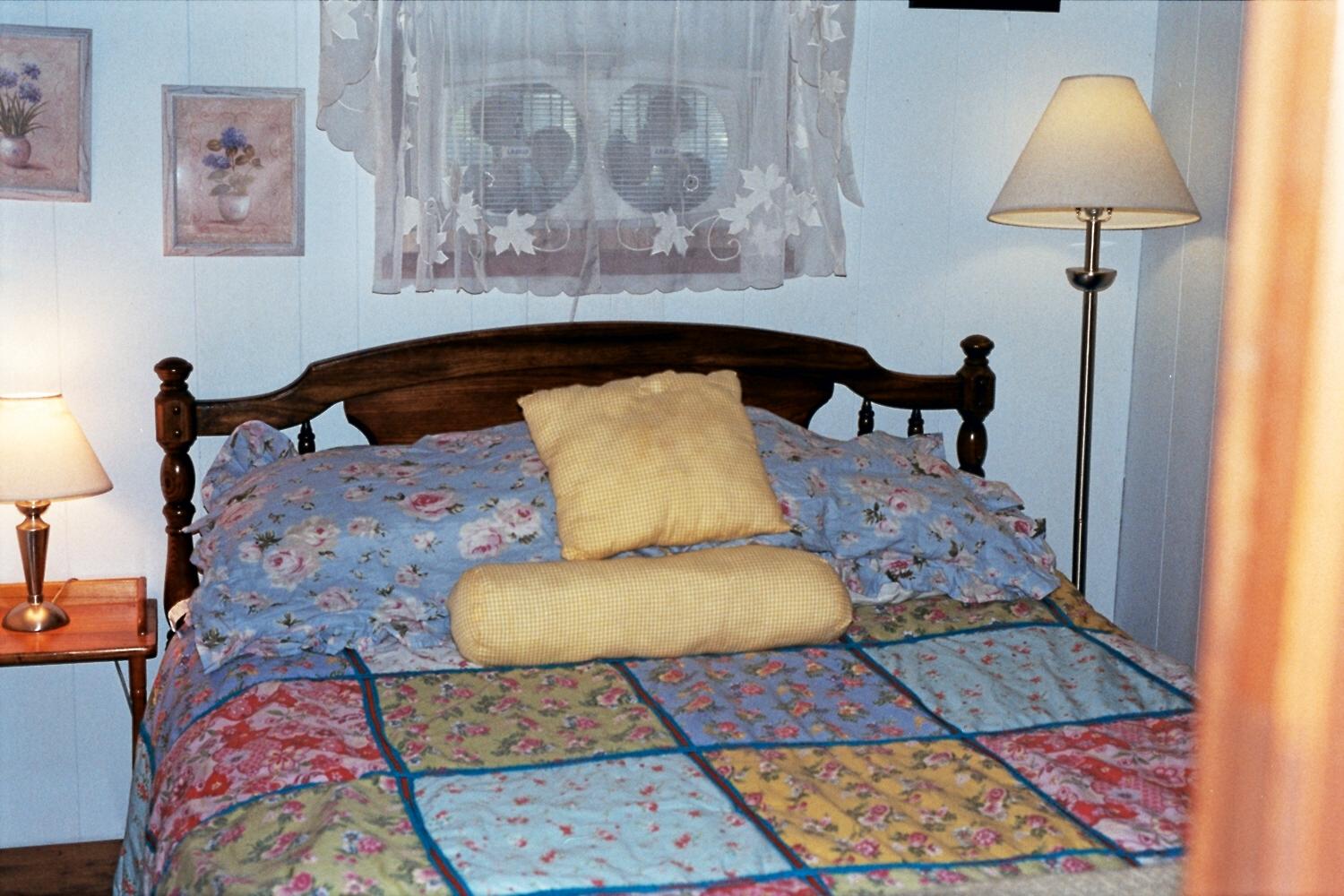 ch

Master Bedroom

View of Naples Causeway from Seaplane!
Details




Lot Description: Large private level and landscaped with all day sun. Cottage faces North-West with full view the length of the lake,
Sunsets and Mountains and you can see clear to Mt.Washington in NH.


Waterfrontft Description: 11 stairs down to dock w/4 stairs into the water into 2' (Varies) deep w/sandy bottom.
Distance to Waterfront: 28' (approx)


Dock -20'...Fantastic fishing-Bass,Salmon,Trout,Perch,Catfish,Sunfish,Pike,Pickrel.
2 Paddle Boats-MUST USE LIFE VESTS PROVIDED!
Gas BBQ Grill
Picnic Tables
Phone, TV,Cable- Direct TV "Choice" package ,VCR: 2 DVD: 1 CD Player:
Radio,
Fans, Shower.
Life vests-must be used with paddle-boats otherwise you could be subject to being
towed off the lake by safety officers and the cottage owners are not liable.


Kitchen
Electric 4 burner Stove ,Oven, Microwave, Coffee Pot, Toaster, Blender, Vacuum, Iron, Ironing-Board .
Pots, Pans all dishes, silverware, Lobster Pot etc.
Water Supply: Lake


Bedrooms: 1 w/ Queen sized bed; Bedroom 2- Full plus single bunks



Payment Schedule

50% due at booking with full payment due 30 days prior to occupancy.
Saturday to Saturday check-in at 2 PM Check-out 10.00 AM


Pet Fee (per pet) $25; Damage $250 refundable damage waiver due at final payment and returned within the week after your departure.

If you book with us then for any reason can not come we will make every effort to re-book that week and return your deposit in full.

e Cedar Cottage 2 bedroom

Calendar of availability for the 2-bedroom cottage. All weeks marked in RED are UNAVAILABLE

June 2016

July 2016
Aug 2016

Sept 2016

Sun

Mon

Tue

Wed

Thu

Fri

Sat

1

2

3

4

4

5

6

7

8

9

10

11

11

12

13

14

15

16

17

18

18

19

20

21

22

23

24

25

25

26

27

28
29
30

Sun
Mon
Tue
Wed
Thu
Fri
Sat
1
2
2
3
4
5
6
7
8
9
9
10
11
12
13
14
15
16
16
17
18
19
20
21
22
23
23
24
25
26
27
28
29
30
30
31

Sun

Mon

Tue

Wed

Thu

Fri

Sat

1

2

3

4

5

6

6

7

8

9

10

11

12

13

13

14

15

16

17

18

19

20

20

21

22

23

24

25

26

27

27

28

29

30
31

Sun
Mon
Tue
Wed
Thu
Fri
Sat
1
2
3
3
4
5
6
7
8
9
10
10
11
12
13
14
15
16
17
17
18
19
20
21
22
23
24
24
25
26
27
28
29
30